We recently received this video and review from one of our customers.
We recently completed the installation of our new Solarmaax 10 water maker from Electromaax and I am so happy to report that the system has performed unbelievably well!
We are finding that the system consistently produces 8.5 to 9 gallons of water while consuming less than 110 watts of power.
Now we have limitless water. See our video below:
We are finding that its easiest for us to simply turn on the device when we take showers etc., to replenish what we're using while keeping the tank topped off.
Same goes for washing the boat. I simply turn the Solarmaax on and let it run. With so little power used and its nearly silent operation with the lazarette closed, it just quietly does its work in the background. When we notice water coming from the tank vent we shut it down.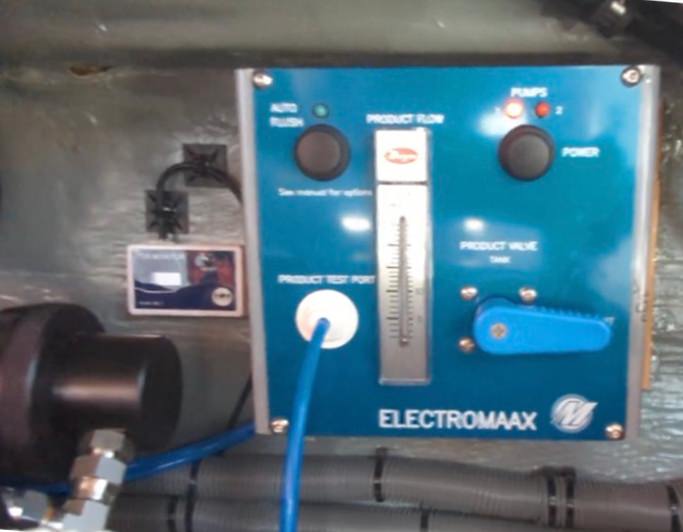 We have 1200 watts of solar on the boat normally and then when at anchor, we deploy our solar boom shade with each side having an additional 500 watts of solar power. In that mode we have 1900 watts deployed.
Needless to say, we have enough power to run the heater at night and the electric hot water heater in this mode. If we experience a cloudier day, we can fire up the Westerbeke which where we have an Electromaax 250 amp alternator connected to, which only burns around .6gph at 1600 rpms putting out between 160 and 180 amps of power at that range.
In short order, we can top off the batteries if we need to with the bonus of hot water. We installed a dedicated Victron smart shunt for the water maker so it's easier to track our usage.
John Stevens and his team at Electromaax helped us with our system design and provided us with numerous components and stellar support during the installation. What a great team!