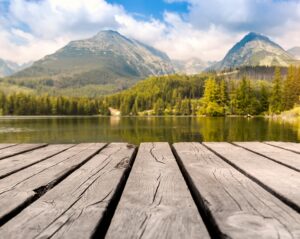 May 14, 2015 – The dogs and I were pleased to run into Sail Magazine editor and cruising handbook author Nigel Calder on the docks during our early morning walk, and to enjoy a short visit.
Nigel was in Anacortes this week as a speaker at TrawlerFest in the Cap Sante Marina facility.
Nigel has been following the development of Electromaax's EMAAX voltage regulator since its inception, and is looking forward to installing the system on his boat.
As a major proponent of new marine electrical technology, Nigel has been testing many of the new battery chemistries that have hit the market recently, and has great interest in the EMAAX regulator's ability to support new batteries as they become available.
We look forward to Nigel's feedback as he has an opportunity to play with the EMAAX and put it through its paces.