Since our customer started using our products they have seen a great decrease in issues with the high output alternators. The biggest improvement they see is the pulley system that we've developed. Their technicians appreciate the ease and simplicity of the installation. Our serpentine belt and pulley system has eliminated the dust problem, and the possible problems that come from a breakage of the V-belt.
Background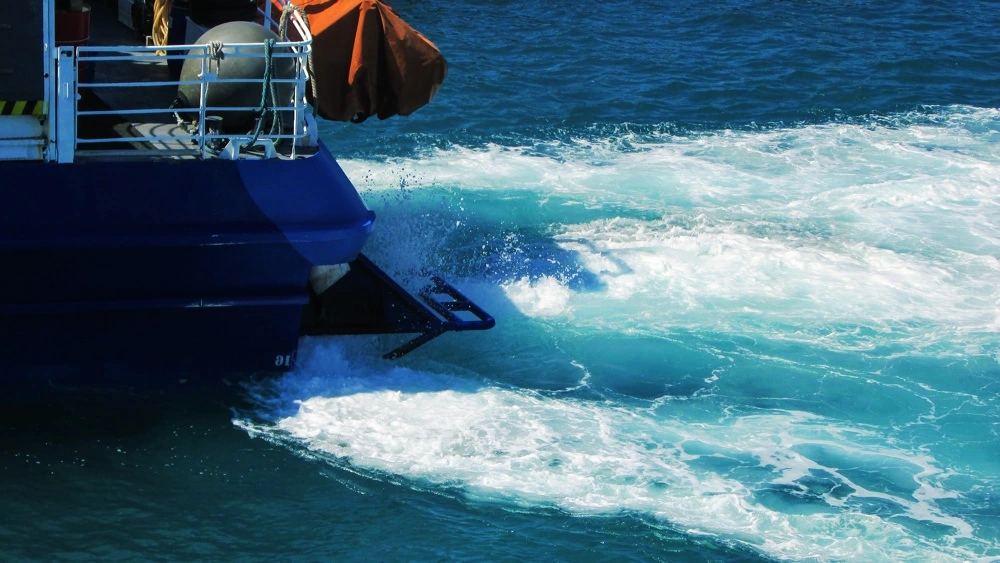 Before I continue, I want to thank Electromaax for all their help, and the product support and service that they have provided to me. Cruising Yachts Inc. has been a dealer for Hunter yachts and Jeanneau yachts since April of 2007. Personally, I have been involved with Hunter for over 20 years; Jeanneau for over 15 years; and Beneteau for over 8 years – just to name a few.
The Project
The alternator itself has not had any overheating issues that were common from Electromaax competitor products. They have done a great job putting together the proper kits to do the jobs.
As you know, we took delivery of one of the first Jeanneau 45DS yachts with 360′ steering. I was asked to complete a retro-fit to the boat because of the sensitivity of the master control of the new 360o or "Dock and Go" engine system.
When I looked at the specifications for the Electromaax high output alternator, I was given the choice of what to use. My experience with Hunter caused me to call the office. Their recommendation of adding the pulley system for the serpentine belt and soft start regulator, was the perfect match for this installation.
The pulley system was installed 30 minutes. The alternator installation was an easy bolt-on with no fitting issues. With the way Jeanneau uses combiners we will need to install the diode on the alternator, as is on your wire schematic.
I tested this on Yachts lnc., our new 45DS Jeanneau and it gave me 14.1 volts steady to the whole system, while the engine was running. We have substantially tested this product, and we are happy with its performance.
We extend our thanks to you for your help and your great customer support.